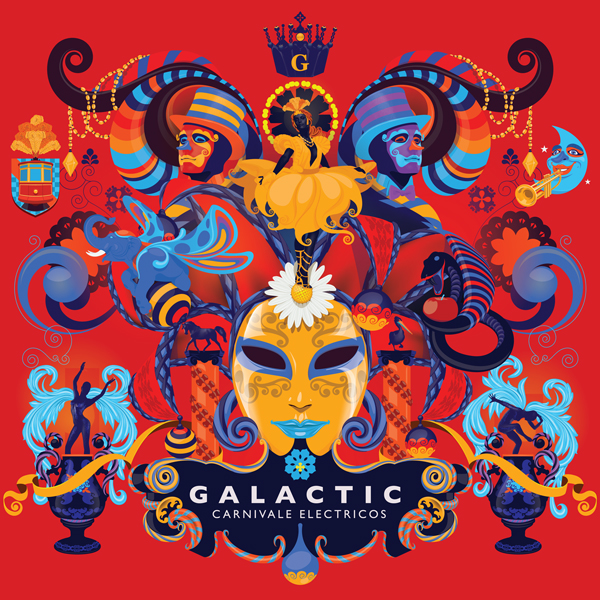 It's a wonder to me that New Orleans musicians – and the many styles, from jazz to funk, that they've played a major role in creating – don't actively collaborate with their Brazilian counterparts. There is hope, however: New Orleans based funk and brass band, Galactic, has taken a small step in the Brazil-Louisiana connection with their cover of the Sergio Mendes classic "Magalenha." Coming off their upcoming album, "Carnivale Electricos," which will be released, appropriately, on Mardi Gras (yet another thing the two regions seem to appreciate more than the rest of the world), it's a chaotic, acid-funk tinged track. Despite drawing from the MPB songbook, Galactic's version captures the brass-band-in-a-bar feel that you can only get when you visit the Big Easy.
Galactic – Magalenha by antirecords
I still prefer the original Sergio Mendes song, though – it's cleaner, more firmly rooted in the Afro-Brazilian tradition in terms of percussion, and they give a lot more time to the electric "Calangulango" breakdown (at 1:42). Galactic deserves a tip of the cap for an original, more than serviceable cover, but there's nothing like the original.
Audio clip: Adobe Flash Player (version 9 or above) is required to play this audio clip. Download the latest version here. You also need to have JavaScript enabled in your browser.
Leave a Reply