Archive for the 'britpop' tag
Armed with little more than a guitar, some cheeky lyrics and a free, rebellious attitude, singer-songwriter Jake Bugg is poised to take over the world. Or so they say. Since the release of his self-titled debut, it's been nearly impossible to keep track of the nineteen-year-old's quickly rising star in his native Britain; one second he's aiming disses at Mumford & Sons in the press, the next, he's photographed on the town with his baby-faced supermodel girlfriend Cara Delevigne. On this side of the pond, we're finally starting to catch up. Obscenely catchy, foot-stomping fun first single "Lightning Bolt" was recently featured in the new Gatorade commercial so, you know, there's nowhere to go from here but up. With a speed suggestive of its name, "Lightning Bolt" has skyrocketed Jake Bugg straight to the highest heights. Whether it's premature or not, we'll just have to wait to find out.
There's no denying that Jake Bugg is living the dream. Born in Nottingham to musical parents, he dropped out of high school at 16 to pursue what are clearly his natural talents. Though he's already (a bit too zealously) been dubbed as "the new Bob Dylan," Bugg's influences stem much farther than that. There are traces of 60s flower pop, garage-rock, and Britpop in his clever songwriting and oftentimes delicate sound; like if Dylan had been raised in the East Midlands on a steady diet of Oasis, Blur and Pulp. The undeniably charming Jake Bugg is filled equally with quiet country ballads ("Country Song," "Broken,") and nostalgic, sarcastic little ditties about growing up, crashing parties, and taking pills. On "Two Fingers," he delivers in a deadpan manner, "I drink to remember, I smoke to forget/Some things to be proud of, some things to regret." Bugg's songs have universal appeal because you don't need to be nineteen in order to relate.
It's for these reasons that "Lightning Bolt" is the perfect first single for a singer like Jake Bugg. I found myself listening to the album opener– over and over and over again– during a recent thunderstorm (how poetic). But it wasn't just "Lightning Bolt's" irresistibly shaky beat that struck me. Bugg's innocent sense of wisdom, coupled with his surprising self-awareness, adds the sort of backbone to his music that not many of his peers can replicate. "Fortune, they keep talking all about fortune/Do you make it or does it just call you?" he asks us. Later on, "Seen It All" sounds presumptuous as he quips, "I swear to God, I've seen it all/Nothing shocks me anymore." Jake Bugg is good, but he's not that good. Then again, who is at nineteen?

3.5 / 5 bars
Four young lads from South London with a black-and-white album cover and a penchant for scrappy, spunky rock n' roll– sounds familiar, right? Palma Violets are the latest British imports to fit that description, and their debut LP, 180, serves as their first proper introduction to the world. But while the setting is all too familiar, the story is rather one-of-a-kind; Palma Violets aren't just a buzz band from Britain. They're the buzz band.
Together for just a year-and-a-half, Palma Violets have already amassed a substantial online following, critical acclaim (and trophies!) from the NME and BBC, and a single that was voted the greatest of 2012 ("Best of Friends"). Clearly, the band have friends in high places, because the Rough Trade released 180 was produced by Steve Mackey of Pulp. All of these things should add up to create a winning combination, and in many ways, they do: 180 is an impressive debut. It just seems that during its transatlantic crossing, something might have been lost in translation.
180 opens with "Best of Friends," which, in all fairness, is a pretty damn good pub jam. On the much lauded (see above) track, co-frontmen Chili Jesson and Sam Fryer do their very best to ward off the advances of several feckless groupies. In other words, there's no one that isn't going to like this song. "I wanna be your best friend," Jesson croons in a voice that's decidedly cool and rough around the edges. "I don't want you to be my girl." Ouch.
While "Best of Friends" is the sort of simple, melodic garage rock number that never gets old, the rest of 180 feels a lot longer than it should. "Step Up for the Cool Cats" introduces a clear late 60s, keyboard/organ Doors influence that continues for the duration of the album. Of 180's eleven tracks, few come close to matching the joyous, carefree genius of "Best of Friends." Still, "Rattlesnake Highway" and "Chicken Dippers" (even with its wtf moniker) are both standouts, as is "Johnny Bagga' Donuts." The latter– a tailor-made Radio 1 pop hit– is what might happen if the Sex Pistols cleaned up and went to Sunday church.
Despite their obvious influences– ya know, The Clash, The Libertines, Buzzcocks, The Ramones– 180 is actually quite a prim, polished record. Its sound even hints that a cleaner, more democratic influence like Bruce Springsteen could have been involved in the album's inception. All these different sounds and influences might just leave you dizzy, and no, it isn't from the beer. But Palma Violets are young, and they've got time to get where they're going. First, though, they'll need to sort out exactly who they want to be.
Whatever it is in the London water supply that's leading to the the constant stream of sultry vocalists and twilight production coming out of that city–well, let's just say I hope the officials never clean it up. "Hey Now" is a conservatively put together track that nonetheless seethes with passion.
Bid adieu to Magic Bullets; the Much Ado About EP will be the San Francisco band's last release, ever. But wipe away your tears, because it's a fitting farewell, at least. The seven song EP is short but sweet, ending the band's seven-year career as upbeat, brit-rock revivalists on a sort of high note. 
If you know anything at all about Magic Bullets– who formed in 2004 with vocalist Philip Benson and guitarist Corey Cunningham– you know that there are certain band names that are inevitably going to be thrown around. Firstly (and most obviously), the Smiths. You could probably take any given Magic Bullets song, slap Morrissey's handsome mug on a cover, and trick some unsuspecting youths into buying an unreleased Smiths track; they sound that similar. Not to mention Benson's voice. Close your eyes, and you're in Manchester circa '82. But on Much Ado About, there are many broader pop influences, which gives the songs a broader appeal. The band's 2010 self-titled sophomore effort was well-received for having a bit of a bite mixed in with the sweetness. That's not the case here. All seven songs are almost painfully cheerful and bright, with a sunny disposition.
And that's okay, because a fun farewell party is better than a sad one, right? On "Unlearned," Benson sings, "When all is said and done/I'd like to look back and take pride/knowing I gave a damn/and never let my will die." The lyrics supply the peppy beat with just the right amount of nostalgia to make the song feel real. "Time and Again" is a dreamy yet fast-paced romp through an appealing clatter of guitar, while "Common House Cats" is too charming to be denied and "What Took You So Long" has an addictive bass line and nostalgic sweetness reminiscent of Belle and Sebastian. But the rest of the songs are somewhat forgettable. By the time you get to swan song "If You Touch Her," you're pretty much ready for it to end.
While Damon Albarn became the ringleader behind uber-cool rock/hip hop collective Gorillaz, his former Blur bandmate Graham Coxon has been leading a less flashy, yet extremely prolific, musical existence. After seven solo albums, Coxon is set to release A&E, a ten-track LP that almost feels like more of an homage to a place than to any specific musical style or influence. Get ready to lie back and think of England.
Blur (along with Pulp, Supergrass, and– blegh– Oasis) were one of those quintessential English bands that rose to massive popularity during the early 90s. It seems that Graham Coxon, while his former band members have moved on to other endeavors, has taken it upon himself to carry that torch on his own. Britpop. I, for one, like it a lot; others, not so much. But you don't have to be a subject of Her Majesty or an anglophile in order to appreciate what Coxon does on A&E. Besides the few missteps he takes here and there, it's a collection of strong, steadfast and energetic songs. There's the scratchy, poppy punk of appealing album opener, "Advice," and the very fitting closing diddy, "Oh Yeh Yeh," which intertwine nicely to bring the album full circle. Somewhere in between, though, things take a darker, more experimental turn; sometimes this works, sometimes it doesn't. "City Hall" has a tense, thumping back beat that swerves dangerously into Radiohead territory, and "The Truth" has a chilly, new wave feel that is also slightly reminiscent of Nine Inch Nails. But "What'll it Take," in which Coxon begs over choppy, uneven instrumentals, "What'll it take to make you people dance?" feels just plain stupid.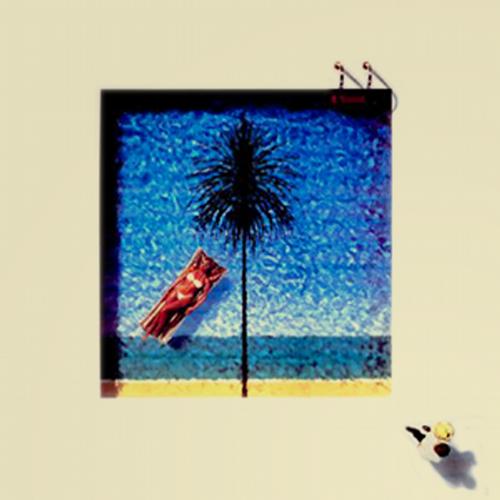 Metronomy's "The Look," besides being my go-to track for when someone asks me what "electronic indie's version of top 40″ is, was one of the best light Britpop tunes of 2011. A niche categorization, maybe, but it was a nice appetizer to what the rest of the day had in mind. Camo & Krooked's remix takes it up a notch and turns on two or three extra dimensions of funk. It ends a minute or so too soon for my taste – keep it going, C&K!! - but it's good while it lasts. Buy it here on Beatport.
Metronomy – The Look (Camo & Krooked Remix) (Clip) by Camo & Krooked
I'm going to go ahead and bet on this: North London based singer-songwriter Jareth is headed for a deserved, long-lasting stay in the spotlight. Her sound comes off as something like a cross between Lauryn Hill and Nneka. That's as it is to my ear, at least. You may listen to her and hear Amy Winehouse – they both reinvent soul and hip-hop, and are British – or someone else equally talented. She's one to pay attention to: bold, commanding, and simply an excellent songwriter. Her music easily spans the worlds of soul, hip-hop, alt-rock, and britpop, and she's got a killer producer.
Her videos deserve just as much attention as her songs. The first video, of her collaboration with Lioness, "Pathway," is excellent. But it could be the clip of her singing "Heartache" in a black cab that really makes her case for lasting fame.
We're still waiting for her to post "Heartache" to iTunes or a similar outlet – why, Jareth, why?!? - but until then she's uploaded a bunch of other worthwhile tunes. All of these are worth an extended listen. I'm telling you, she's headed for fame.
JARETH Feat. LIONESS – PATHWAY by jarethonline
Girl In the Mirror by jarethonline
Two years ago, the most legendary feud in the past thirty years of British rock 'n' roll came to a climax.  Oasis lead guitarist and songwriter Noel Gallagher announced his departure from the band due to an inability to continue working with his brother, lead singer Liam. The band's projects in the 2000's had been weighed down by the non-Noel members of the band insisting on writing their own tunes, which put frankly, could never compete with Big Brother's. For many fans of the group, Noel's departure didn't represent the end of Oasis; it was the opportunity for him to produce his best set of recordings since (What's The Story) Morning Glory?  And with the release of Noel Gallagher's High Flying Birds  (which is also the name of his "group" – in reality, it's the Noel Show), the question on everyone's mind is, "did he do it?"
In a word: Yes. This is easily, hands-down, (insert more superlatives here) the best collection of tunes Noel Gallagher has released since 1995. High Flying Birds takes everything that was great about Oasis (except for Liam's voice, obviously) and leaves out everything else that wasn't. The first track, "Everybody's On The Run," is less of a warning shot than a shotgun blast to the face letting everybody know that Noel Gallagher is back with his Mancunian, rock-with-balls swagger, and he's taking no prisoners. Nobody in music right now is as melodic and badass at the same time, and saying his hooks hit with the power of Wladimir Klitschko's is probably an understatement.
Perhaps because it's Gallagher's first totally self-penned disc since the drug-induced Be Here Now leviathan, it's also his most coherent. All the songs sound like they belong together, but none sound the same. For the most part, they're neither very fast nor slow (think "Supersonic" or "Live Forever" speed), but they all burn with a nearly tangible explosive tension, as though Noel could turn around to the rest of the band and tell them to blow the whole thing to smithereens at any moment.
The only thing keeping it all together is the reserved manner with which he presides over every song, giving every syllable of every lyric it's due time in the spotlight, making sure we don't miss a single one. It's as though he's rededicated himself to the words he pairs with his tunes now that he's the one singing all of them instead of Liam. "Excuse me if I spoke too soon/My eyes have always followed you around the room/ Cause you're the only God that I will ever need/ I'm holding on and waiting for the moment for my heart to be unbroken by the sea," he sings on "If I Had A Gun…" 44-year-old men are not supposed to be this poignant.
I would be remiss if I did not mention the inclusion of the fabled "Stop The Clocks" at the end of the record. Gallagher is well aware that this is his best album closer since "Champagne Supernova," and even starts "Clocks" off with the sound of waves in the ocean just to let us know. The song is a great symbol for this and (hopefully) subsequent Noel albums to follow: towering, majestic, and well worth the wait.
4.5/5 bars
Audio clip: Adobe Flash Player (version 9 or above) is required to play this audio clip. Download the latest version here. You also need to have JavaScript enabled in your browser.
Audio clip: Adobe Flash Player (version 9 or above) is required to play this audio clip. Download the latest version here. You also need to have JavaScript enabled in your browser.
Noel Gallagher – AKA… What A Life (radio edit) by Mike Gallagher Hdz