Archive for the 'electropop' tag
AlunaGeorge continue to prepare for their upcoming debut LP, Body Music, with a new video for "Attracting Flies." The cleverly-written tune is fueling the group's hot streak, including the recent hit with Disclosure, "White Noise." The video involves several classic fairy tales – but with a twist. Watch closely, and you'll pick up on the subtle cultural references that aren't so fairy tale-like. Check out "Attracting Flies" below.
Any band responsible for a track on the top 5 of my "Most Played" list in iTunes (that would be "Dancing With The DJ") gets written up. So it is with The Knocks' latest three releases, "The Prize," "All We Got," and a mix of "Dancing With The DJ" off of their 2011 EP, Magic. Normally I would be averse to messing with a timeless dance classic, but their newer version manages to maintain some of the, well, magic of the first one.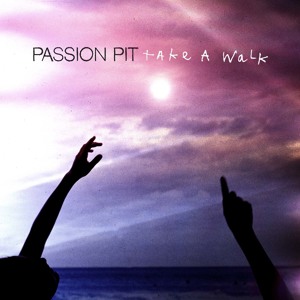 Dreamy, gaze-y electropop band Passion Pit had a justifiably huge hit in 2009 with their first LP, Manners. It's been a while since they put out any new material, but now the wait is over. "Take A Walk" is the first single off their upcoming album Gossamer, set to be released July 24th. The single's been out since last year's Moogfest, but now it's available to everyone. I'd say it's right in the middle of what we're used to with the band – just what I expected, around what I was hoping for, little more.. Will they do more with the album? It remains to be seen.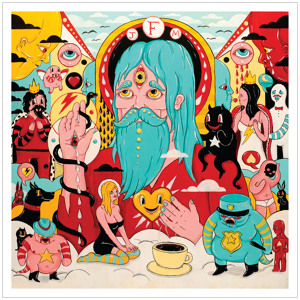 Sometimes you just need to shake your head to something polished, bumping, and full to the brim of the best of electropop. These remixes have me shaking my head, and they're from the best.
This track from Diplo is a great place to start.
Express Yourself feat Nicky Da B by diplo
Ah, the Knocks. Always solid. Always worth checking out.
Let It Go (The Knocks Remix) – Dragonette by The Knocks
Turn it up a notch? Ok! Classic song.
Gym Class Heroes ft Neon Hitch – Ass Back Home (Panic City Remix) by djpaniccity
This one is marked under the category "DRUGGD CATERPILLAR BOYFRIEND." Give it a minute to get going… you'll enjoy it, and might even understand the tag.
Electric Youth first got on everyone's radar with that song they did with College and it turns out that they know a thing or two about spinning. Their "Summer Never Ends Mix" features a lot of great and lesser known tracks, all pointing to the duo's love of 80s dance music.
Electric Youth – Summer Never Ends Mix by Electric Youth (Official)
And here are two recent EY tracks we totally missed. "Right Back To You" sounds a little too much like early, early Madonna for me but "Fade Away" is a fun pop throwback.
Electric Youth – Right Back To You (Now Available on iTunes) by Electric Youth (Official)
Teen Daze, aka Jameson, is a Canadian-based DJ who's been making music since 2008. Most of his more well-known tracks are disco, ambient, and electropop remixes, but he writes original songs as well. He recently released a multimedia EP, A Silent Planet, which was partially inspired by the eponymous CS Lewis science fiction novel. In his words:
The six songs that appear on the EP are the result of many musical experiments, auditory accompaniments, and an attempt at a re-creation of Jamison's experiences with this novel. In order to do his visions justice, he couldn't simply write an electronic album, or a lo-fi pop album, or anything that he'd become known for. Teen Daze needed new sounds, and a new feel. Even though these songs may not resonate with those people who have come to admire his past works, he hopes that the listener will be able to see what he saw when writing and recording this album; that they'll be able to feel what it would be like to explore a vast a new place.
For my part it's refreshing to see another artist continuing in the great tradition of concept-based albums. I wouldn't classify this one as the next ArchAndroid, but it's leaps and bounds ahead of most independent artists' subject matter, and shows great songwriting promise. Here's a couple of the tracks he's put up:
The following tracks represent other parts of his repertoire. Thanks to Winnie Cooper for pointing out his remix of Earth, Wind, and Fire's "Let's Groove."
Teen Daze – Let's Groove by The 405
Said The Whale – Holly, Ontario (Teen Daze Remix) by teendaze
Canadian based electropop band Dragonette didn't take too long to get acquainted with the public. After releasing their first self-titled EP, Mercury Records signed them and they moved to London, where they have been Britpopping and locking ever since. In addition to releasing original tracks with such luminaries as Kaskade and They're on target to release their third LP sometime in 2012, which marks the first full length album they've put out since 2009′s Fixin' To Thrill. They just put out a tantalizing clip of their new song, "Let It Go." The good news: it sounds awesome. The bad news: it's only 27 seconds long. To compensate for such unfulfilled temptation, we've put in a couple other Dragonette tracks to keep you satiated.
LET IT GO – TEASE by Dragonette
Kaskade – Fire In Your New Shoes (Featuring Dragonette) by Dragonette
Martin Solveig and Dragonette feat Idoling!!! – Big In Japan (Radio Edit) by Dragonette
If you asked me two years ago whether I'd be eagerly awaiting new releases from Pete Wentz, bassist and songwriter for Fall Out Boy, I'd laugh and say you had crack in your milkshake. Yet, here I am, thoroughly awaiting all the existing tracks produced by Black Cards, Wentz's excellent new electropop project. In addition to putting out an official remix of Rihanna's "We Found Love," (yes, yes, not the most original choice of songs to remix), which netted them the appealing photo above, they've been working on a set of other songs, remixes and original mixes alike. Keep an eye out for their untitled upcoming album.
This take on "Gym Class Heroes" kind of reminds me off Ellie Goulding's "Lights." Yes, that's a good thing. (Thanks to Dani Deahl for alerting us to this one.)
Gym Class Heroes ft. Neon Hitch – Ass Back Home (Black Cards Remix) by blackcards
"Crack For Kids" is probably an appropriate moniker for either of these two tracks:
Crack For Kids (Take Me Down Higher) by blackcards
Dr. Jekyll & Mr. Fame (ROCK-IT! SCIENTISTS REMIX) by blackcards