Archive for the 'ol georgie buck' tag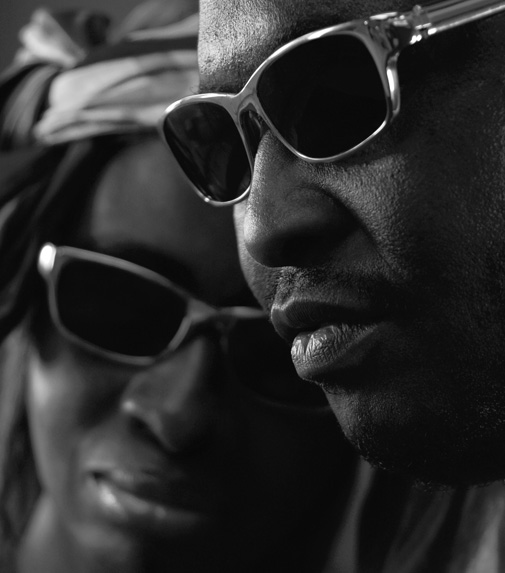 Mali has been in the news lately. (A coup, secession movement, and constitutional crisis will do that.) So while its status remains unresolved and its name is still in the headlines, we at AudioCred want to take a step back and examine the deep and varied  history of one of the world's richest musical areas. Mali has been part of three major West African empires – the Ghana Empire, the Mali Empire (from which it takes its name), and the Songhai Empire, the latter of which was one of the greatest Islamic political entities in history and dominated West Africa for more than two centuries. Later on, it was controlled by France and part of the French Sudan colony, until 1960 when it achieved independence. It has been nominally democratic for twenty-one years, but this could change depending on the outcome of the pending coup.
If you're from the United States than you have almost certainly listened to music related to Malian music, as the largest percentage of African-Americans are descended from West African areas near and around the current state of Mali. During the period of slavery in the US, Black Americans kept up musical traditions that evolved from West African states into their own, unique American phenomena. Critical elements of blues, gospel, spirituals, jazz, ragtime, among others can be traced directly back to musical characteristics derived from West Africa. These include the banjo (a West African instrument), the blues scale (derived from the minor pentatonic scale, which was predominant in West African music), call-and-response singing, the blues note (aka the tritone, which was inserted into the minor pentatonic scale to make the blues scale – something that Europeans and White Americans were initially loath to do), a tradition of improvisation in concert and performance, and many, many more. Most genres of American music have characteristics that can be directly or indirectly traced to this region.
Today the link between West African music and African-derived American styles – particularly the blues – is celebrated by artists like Springfield, Massachusetts born Taj Mahal and famed Malian koro player Toumani Diabate. Their 1999 album, Kulanjan, featured songs from both traditions and fused American and West African instrumentation and conceptions of harmony to great acclaim. "Kulanjan" comes more directly from Mali, while "Ol' Georgie Buck" and "Catfish Blues" are American blues originals.
Audio clip: Adobe Flash Player (version 9 or above) is required to play this audio clip. Download the latest version here. You also need to have JavaScript enabled in your browser.
Toumani Diabate & Taj Mahal – Kulanjan
Audio clip: Adobe Flash Player (version 9 or above) is required to play this audio clip. Download the latest version here. You also need to have JavaScript enabled in your browser.
Toumani Diabate & Taj Mahal – Ol' Georgie Buck