Archive for the 'rihanna' tag
Back in the heady days of 2006 to 2008, when Myspace was the king of the Internet, the site promoted itself through a series of secret music shows. Myspace users received online alerts two or three days ahead of time, and if they showed up to the performance venue they were treated to a small concert by a major artist — for free. Some of the biggest names in the recording industry participated in the low-profile shows, including Fall Out Boy, Neko Case, Lily Allen, Maroon 5, and The Cure.
Sadly, that version of Myspace is dead and gone. After Facebook became the primary way to connect with friends and family online, Myspace's users dwindled until eventually the company was sold by News Corp at a bargain rate to Specific Media and Justin Timberlake in 2011.
Myspace Reborn
Since then, the site has undergone a lot of dramatic changes. The brightly-colored (and occasionally sparkly) layout was replaced with a more modern, cleaner, horizontally scrolling home page. Rather than a lot of teen blogs and garage bands, the site now boasts participation by major Internet companies like Instant Checkmate and pop stars like Rihanna. But there is one thing that has carried over from the old Myspace: live concerts as a promotional tool.
One of the biggest efforts to use the power of live music to draw attention to once-dominant social network was Bud Light's "50/50/1" music event. Myspace and the beer brand had an audacious plan to host fifty concerts in fifty states all on August 1st, 2013. The lineup featured some famous and critically acclaimed bands (The Flaming Lips played in Las Vegas, Nevada) and some less famous up-and-comers. Five of the concerts were streamed live on Myspace.
The country-wide concerts went off without a hitch.
Small Shows For Big Stars
That was a America-spanning blowout media event, but Myspace hasn't forgotten the fun charm of the secret show. For the Austin, Texas  festival South By Southwest 2013, Justin Timberlake performed a little-hyped 45 minute set sponsored by Myspace. For a pop star who is accustomed to performing in arenas that hold tens of thousands of fans, the 800-person crowd must have felt much more intimate. Unsuprisingly, many of those in attedance taped the show and later uploaded it to youtube and other video-sharing sites.  The reviews of the event later praised the small show as a once-in-a-lifetime chance to watch a world class entertainer perform at his peak.
Myspace has made music central to its marketing and rebranding efforts. Users are now able to create playlists from a huge database of tunes, something that you couldn't do with the old version of the social media site. As Myspace continues to grow (and by all indications it is growing), it's bound to focus on the power of live music even more than it did in its previous incarnation. The only questions are: who will be performing next, and how do you find out about the shows in time to see them?

araabMUZIK, who's reworkings are hit or miss these days, today dropped a track off of his upcoming,  exclusively digital release, "The Remixes Vol. 1." And, I'm happy to say, is pretty bomb. Here he took Rihanna's disinterested-sounding "Pour It Up" and gave it a gloomy, dramatic turn the original sourly needed. This version is much more interesting beyond the emotional addition given that it swiftly shifts between uptempo and down, thus allowing some sort of dymanic gyrating to occur – the original allows for maybe a peculiar slowdance.
Second only to perhaps Beyonce, Rihanna has become the quintessential pop diva of her generation; it's amazing to think that she's only 24. Since debuting eight years ago at the age of 16, Rihanna has released nearly an album a year, achieving the sort of success that most young stars can only dream about (although an "in" with the aforementioned B's main man Jay-Z doesn't hurt).
Of course, Rihanna's popularity stems not just from her music, but also from her much talked about private life, detailed in the press on a near daily basis. Additionally, she willingly opens her life up to her fans through notoriously intimate (and often R-rated) postings on Twitter and Instagram. Rihanna wants her fans to "shine bright like a diamond," but at the same time, she can appear to them as fragile as a wounded baby bird.
This dichotomy is what reigns supreme on Rihanna's seventh and latest album, Unapologetic. Both the album's title and cover art leave little room for interpretation; on the album cover Rihanna is naked, wearing only words such as "fearless," "love," and "faith" in scribbles all over her body. Truly, the only thing for which Rihanna has to apologize is her inability to present herself as believable.
"Diamonds" is the glittery, catchy, majestic single that once raised expectations for Unapologetic quite high. Unfortunately for Rihanna, none of the album's other songs come close to reaching its power. On "Presh Off the Runway," she presents herself as as a confident queen of cool, only to have it come off feeling fake. A deep, menacing beat highlights the lyrically vapid "Pour it Up," in which Rihanna describes her limitless riches in painstaking detail before proclaiming "Who cares how you haters feel/Still got my money." "Jump" could have been cool if released three years ago, because now, it only comes off only as a lazy attempt to capitalize on the nearly extinct dub-step trend. It's a track that not even Rihanna's bold, shiny vocals at their best can save.
As for her latest collaboration with her one-time abuser Chris Brown, all I have to say is, are people still buying this shit? Rihanna was once a hero back when Brown left her bruised, healing gracefully and privately from her violent relationship while still managing to churn out timeless hits such as "Rude Boy" and "Only Girl in the World." Sadly, those days now feel so very long ago. Listening to the on again/off again tragic lovers tell each other "your love is perfection" over a cheery disco-pop beat is far too nauseating to even describe.
"Lost in Paradise" is an electro-rock ballad that feels quite telling of Rihanna's current emotional state. She croons, "someone tell me how to mend a broken-hearted soul," over a flashy background that mirrors the fast-paced, extravagant life she lives. It suggests that maybe, despite her frequent declarations to the contrary, Rihanna is simply a little girl lost. And the sad part is that Rihanna's talent has never been debatable; people cared about who she was well before Chris Brown ever entered the picture. At 24, Rihanna still has time to realize that. Let's just hope that it's sooner rather than later.

1.5 / 5 bars
"Diamonds" is the perfect song for Zola Jesus to cover. For one thing, her voice sounds a lot like Rihanna's; it lends itself nicely to the track without feeling superfluous. The lo-fi songstress-- a self-proclaimed lover of pop music-- takes Rihanna's original and makes it her own, adding an electro-goth, ambient twist to the already glossy tune. "Diamonds" is my favorite new track of the week (although, to be fair, it's only Monday).
Emerging SoundCloud stationed mashup artist No Pets Allowed dropped a new track this past week. The best work here is done with the Rihanna sampling: The "No Beef" interlude matches smoothly and the Skrillex action intensifies the emotional quality of . The Katy Perry stuff, however, sounds out of place, shoved in almost. The track conveys a gloominess at all other times , so including the bubblegum pop sex star's account of the previous week's debauchery startles the mood. Meh. But hey, the cover artwork's kinda cool:
Last Friday's Beef – (Rihanna x Skrillex x Katy Perry & More) by No Pets Allowed

Now this is what I wish house music was like. None of that standard Kaskade nonsense that borders on monotonous, and somehow a deep bass that catches your eye but doesn't sound like noise  dubstep. San Francisco based DJ Panic City is top-shelf talent, and more than most, he understands what's worth listening to. He's prolific, too. Here's his latest release, a remix of Drake and Rihanna's excellent "Take Care." What I like most about this is it turns it into a seriously party-friendly song. And.. yes, that may not seem so hard to do, considering the ease of making four-note bass lines and adding in a couple synth tracks, but it's the quality that sets the good ones apart. (Thanks to Mixtape Maestro for the heads up.)
Drake ft Rihanna – Take Care (Panic City Remix) by djpaniccity
There have been a lot of takes on College and Electric Youth's "A Real Hero" ever since the Drive soundtrack came out (yes, we fell for them too). Most of them aren't any good – most likely because the original was so awesome. This one is one of the few truly quality ones out there.
College ft/ Electric Youth – A Real Hero (MegaMan & Panic City remix) by djpaniccity
And here are a couple undiscovered Panic City gems. Enjoy.
DJ Mega Man ft Sherry St Germain – BulletProof Heart (Original Mix) by djpaniccity
DJ Panic City – Karate Boy (Rude Boy Disco Bootleg) by djpaniccity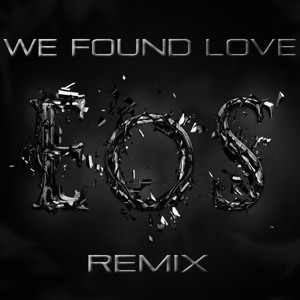 In the making-me-feel-good-about-my-career department, Eos, a 15-year-old producer from Los Angeles, has been putting out dubstep productions – all remixes, so far, but the lad is young – for almost a year. What I've heard is impressive – he mixes in some of the most seriously pure dubstep in to classic dance tracks, yet has the sense to keep it restrained enough that it doesn't sound like noise. He rarely turns it on high for more than 20 seconds. Next step? Remixing tracks that everyone and their brother hasn't already redone. "We Found Love," "Titanium," and "Moves Like Jagger" are fine enough songs, but they've been done before. That said, Eos's takes are among the best.
Rihanna Feat. Calvin Harris – We Found Love (Eos Remix) by Eos
David Guetta – Titanium ft. Sia (Eos Remix) by Eos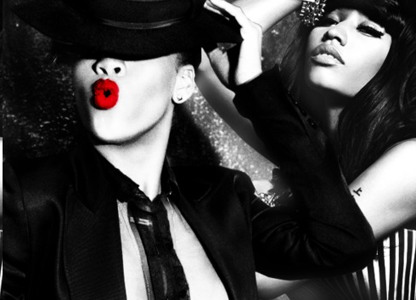 The Nicki Minaj SoundCloud account is blowing up! First, "Roman in Moscow" – now, the thoroughly entertaining "Barbz" remix (which I assume is responsible for the dubsteppy flourishes) of her collaboration with fellow West Indian Rihanna, "Red Lipstick." To be honest, it's more of a Rihanna showcase than it is of Nicki Minaj. Which is just fine, because isn't Minaj just warming the seat until Azealia Banks puts out a full length LP?
Audio clip: Adobe Flash Player (version 9 or above) is required to play this audio clip. Download the latest version here. You also need to have JavaScript enabled in your browser.