Archive for the 'waiting is a drug' tag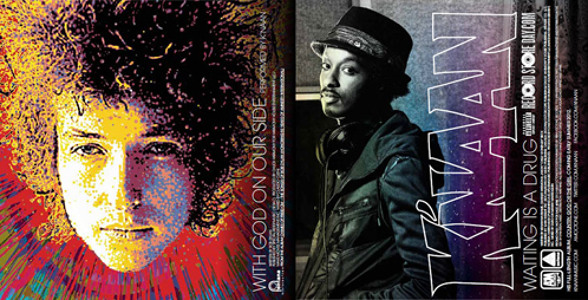 You may know K'Naan as the Somalian artist who contributed the "official" song, "Wavin' Flag," to the 2010 World Cup that didn't suck. (Yes, I'm looking at you, Shakira, and your awful – and inanely titled – track, "Waka Waka.") Well, he's also an MC of deserved respect in his own right, and in honor of Record Store Day he's released two \ tracks, "Waiting Is A Drug" and a Bob Dylan cover, "With God On Our Side." Both are genuinely excellent but it's the new perspective he gives to the Dylan song that's really sticking with me. This should serve as a reminder to check out K'Naan's discography. He's one of the most underappreciated MCs – or, for that matter, musicians – out there.
Of course, these are also available on vinyl.