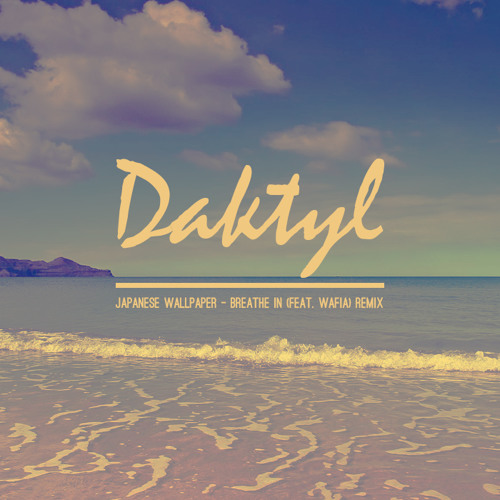 Daktyl and DJ21azy are two of my favorite producers of contemporary remixes. These two tracks give you a good sense of what they're putting out these days.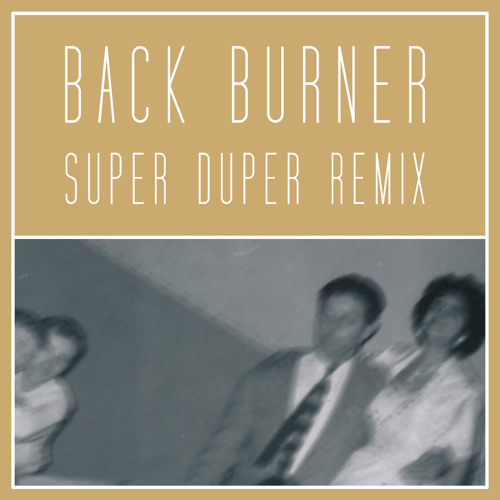 Super Duper lends a laid-back trap feel to Amy Stroup's electropop release "Back Burner" on this one. Stroup, who has a hint of Ellie Goulding in her style of vocal presentation and songwriting, fits in well with what Super Duper lends her. Perhaps we'll see more collaborations in the future?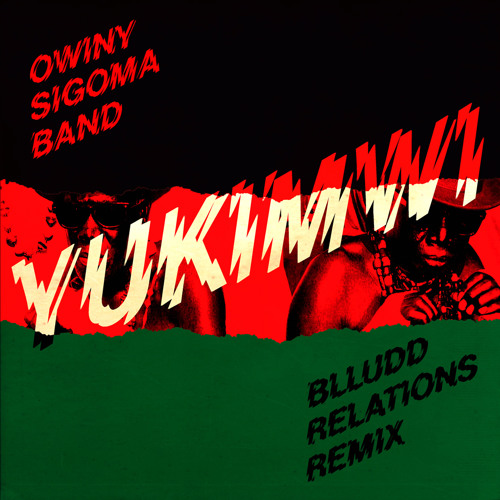 I've already listened to Blludd Relations's shoegaze / electropop remix of Owiny Sigoma Band's great track "Yukimwi" a few times today already. It's bringing me to a place free of polar vortexes – where the temperature gets above freezing and one has the energy to go out dancing. On a day like today, that's a blessing.
When it comes to music, you might listen to only one genre, or you might have several different types of music you listen to on a regular basis. Music often soothes the soul, and there are many ways you can use music in your life. From having something to listen to in the car to using songs in a class that you might teach, you can find new music at a variety of places.

The Internet is, of course, one of the best places to get new music. There are usually variations of the same song that you can download to a computer or even transfer to a disc. Search retail stores for discounts on discs so that you can build your music library.
If you exercise, then you can use music to give you more energy. You can utilize songs that teach a subject in a classroom, especially with younger children. Music can be added to presentations to give background sounds so that people are not simply listening to someone talk or watching a presentation with words. The song choice is important as it is a reflection of you, and it is also a reflection of the information that you want to portray with the song.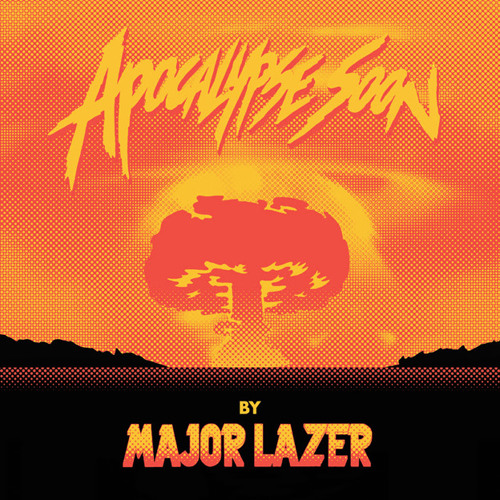 Diplo and Switch's dancehall project, Major Lazer, delighted me with Guns Don't Kill People, Lazers Do, and they've continued to surprise me ever since. Their latest EP, Apocalypse Soon, features some serious cleanup hitters in the realm of modern hip-hop and dancehall – Pharell Williams, Sean Paul, RDX, and Moska. It's great, but it makes me wonder: can they bring back Miss Thing for their next release?
The music scene is forever changing, and in recent years, technology and social trends have played a significant part in what's hot and what's not. For example, Justin Timberlake invested in – and became the face of – the new and improved Myspace, and Lady Gaga essentially dominated the Twittersphere and social media in general.
2013 was the year of Twerking, selfies, relieving yourself into mop buckets and all out bad behaviour, but it created a lot of publicity and that is unlikely to change in the next 12 months. But what is expected to change? One prediction is that stars will become more involved in their branding a la Rhianna, Beyoncé and Lady Gaga with perfumes, and Will.i.am, Kanye West and Liam Gallagher (among others) with their clothing ranges.
Now that music can be streamed, musicians have to find new ways to make as much cash as they can whilst they're on top. Hence why so many musicians end up in movies (mostly a bad idea, with a few notable exceptions) and putting their name to various products.
Here are some predictions for what is going to be happening in the music scene in the coming 12 months:
Miley Cyrus and Justin Bieber will Only Get Bigger
It may sound a little cynical, but there is no way on earth that the music industry heads are going to allow for their two biggest cash cows to fall spectacularly from grace, as so many websites and media outlets are predicting. Miley Cyrus and Justin Bieber simply generate too many dollars for them to be slip through the fingers of execs and industry corps.
The two former child stars are more savvy and smart than they are given credit for. Cyrus has given plenty of interviews since her notorious VMA Twerking exhibition, where she highlights that if Breaking Bad can be championed – despite giving an almost step-by-step guide on how to make crystal meth – then people are overreacting to her behaviour.
Whether you agree with Cyrus and Bieber, or like them, you are going to be seeing a lot more of them. After all, nothing sells better than sex and controversy, and they bring huge amounts to both to the table.
Social Media will Replace Publicists
Kay Perry – 50m Followers
Lady Gaga – 41m Followers
Justin Bieber – 49m Followers
Miley Cyrus – 16m Followers
Will.i.am – 11m Followers
And that's just Twitter…
When you have that many people connecting to your social media account, why would an artist need a publicist? Their job is to promote you as a brand, but when you can do that yourself on Facebook, Twitter, Instagram, etc. and all from your smartphone, why bother paying a publicist to do the job for you?
Having said that, bands and artists that are just starting out are using music marketing agencies to get their names out there, and that is likely to continue as the web continues to play such a huge part in all our lives. Social media is going to continue to play a huge part in the music industry, and is likely to focus more on the visual side of things, i.e. YouTube, Vimeo, Snapchat, Instagram and Vine.
Natasha Bennett currently works for Quite Great a Music PR Company specialising In Music promotion, band promotion and Entertainment in the UK. Natasha uses her vast industry knowledge to contribute as a writer to a variety of publications across music, business, magazines and blogs.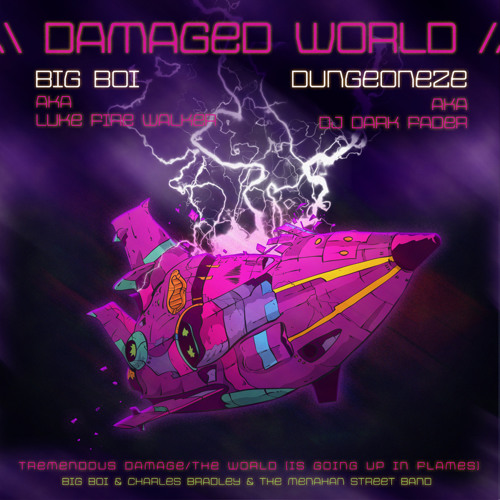 There isn't enough talk about the incredible voice of innovation Big Boi has been providing to the American popular music sphere in the past decade. And it's not just his solo work and the tail end of his material released when he was in Outkast – it's his collaborations and producing jobs, too. (I'll give a particular shout out to him for working with Janelle Monae.) This is his latest… I'm very happy to see he's continuing to put out fresh new music.
Torrents have long been considered the bad guy, or what is essentially direct force against media sales. Despite that, new experiments with free downloads by marketers is proving otherwise. Musicians, writers and even publishers have teamed up with torrent communities to produce remarkable promotion in exchange for free content. The results show that the technology is useful not only for sharing public domain and self-created content, but also as a means of reaching thousands of people with free advertising and promotions via digital samples. Because P2P communities on Vuze, Bittorrent, UseNet are already huge, the potential for marketing in exchange for free items is quite simply enormous. With that in mind, here's a quick look at how torrents are already helping the marketing industry.  
Tim Ferris & The Four Hour Chef Bundle  
One of the most marked results of this sort of promotion is one used by Tim Ferris shortly before releasing his book, 'The Four Hour Chef', in late 2012. He teamed up with Amazon, as well as BitTorrent to create a downloadable bundle with an excerpt from his book, extra recipes, videos, and unpublished content, as well as interviews with Ferris. The result was more than 600,000 downloads during the two weeks of release, which then catapulted the book into its spot as a #1 best seller via more than 200,000 click through's from the torrent to the Amazon sale page.  
In Music 
Another area that torrents are now making a splash in is in music promotion. While the vast majority of people see torrents as harmful to album sales, they are beneficial to ticket sales and full album sales. A number of musicians including the Counting Crows who approved the legal download of tracks, liner notes, and images from their new album as promotion. According to Forbes, the result is that they sold more full copies of the album as well as tickets over the months following the release than they had previously.  
This is mainly because statistics show that people downloading free music to experience it are more likely to be interested enough to purchase than someone who has to rely on a single or a music video to make the purchase decision. Plus, statistics show that torrent downloaders are actually 30% more likely to buy music than those who do not download, meaning there is a direct link between owning music and appreciating the artist enough to spend money on them. This is especially important for new marketers to keep in mind with the music industry slowly dwindling in terms of album sales, and the ready availability of music subscription programs like Pandora. The vast majority of people want to know what they're getting before they buy, especially before they purchase and radio singles just aren't cutting it anymore.  
Indie 
Another very frequent site of torrent promotion is in indie labels. Currently there are a number of artists who upload their own music to be available for free as a means of promotion, while others participate in programs like 'Bands Under the Radar' hosted by Azureus Software, Inc. This type of promotion does not make these bands any money, but what it does do is increase overall awareness. People who download music from an indie band that they like are more likely to follow their social accounts, look them up on the Internet and find more music from them and this can result in a wider fan base, other album sales, or in some cases, ticket sales.  
The Future 
While no one is really jumping on the bandwagon and saying, "hey, here's all of my stuff for free", that's not where the market is heading. Instead, the future of torrent promotions will go with single P2P applications or websites, and probably giving away a few singles, extras, or even an EP of scenes or songs that weren't released in the paid version. The idea of using torrents for promotion is quite literally the same as handing out sample products, which works quite well in other parts of the sales industry. And because torrents and free stuff are equally popular, there's no reason for major media companies and music publishers to avoid jumping on the bandwagon. In fact, many companies might soon have to support free media promotion, simply because they won't make sales anywhere. While this doesn't necessarily mean that we'll be seeing top bands giving away their music in the near future, it does mean that we can probably expect to see samples torrents with teasers, extras, interviews, and media clips available around the web.