This mix incorporates the sounds of Northeastern Brazilian macumba - a percussion-heavy music derived from Afro-Brazilian religious practices – into a newer idiom more related to contemporary popular music. The track it's based on is Ulisses Lucas's 1979 single "Gira Gira ."
Digital publishing is one of the success stories of the internet. Using electronic media to create and distribute texts that can be read on a variety of proprietary hand-held e-readers as well as on PCs, tablets and smartphones has proved popular with readers of all kinds of books. It is easy to understand why. Digital publishing has made it possible to store hundreds or even thousands of texts either remotely or on the device itself and for readers to access those texts with one click. However, there is more to digital publishing than documents containing text. Thanks to the variety of multimedia technologies which can be combined together, there are a host of possibilities for delivering content in compelling and creative ways.



Adding value to an eBook
For eBook creators who wish to enhance their content with the use of multimedia, one technology which has an obvious value is that of text to speech software. For well over a decade, improvements in text to speech software have continued apace and today the best implementations of text to speech technology can deliver some impressively natural sounding readings. Movie clips can also be used to enhance the value of an e-text as can interactive features such as quizzes.
A new set of skills
Digital publishing has made it possible for eBooks to be delivered more quickly than traditionally published books. Moreover, digital publishing has made it possible for the content of those eBooks to be updated when required, whether to add new information to the text or to amend any mistakes in an earlier version. However, while it may be simpler to create a simple eBook than a traditional printed book, creating an e-text which incorporates multimedia resources is another matter entirely. The use of multimedia resources within the context of e-publishing means there is a demand for skills in such as areas as markup languages and the ability to optimise texts for different reading devices, which traditional book designers do not have. As well as the need for such valuable skills as the ability to handle HTML, XML and cascading style sheets (CSS) for the creation of digital texts, eBook designers may also be required to embed sound files, interactive software or video clips into the text.
While most people today associate digital publishing with eBooks that can be downloaded from online retailers or other web sources, by no means all digitally published content is offered online. For instance, there are also books, particularly reference books, such as dictionaries and encyclopedias, as well as some academic and educational texts which are delivered on CD or DVD. As educational tools, these reference books can particularly benefit from the use of audio and video. In a dictionary, for example, multimedia could be used to supply the pronunciation of unfamiliar words and perhaps also to supply examples of their use in a sentence. In an encyclopedia, on the other hand, a helpful use of multimedia resources might be to incorporate short films which supplement and expand on the information delivered in the text or sound files which provide samples of famous musical works.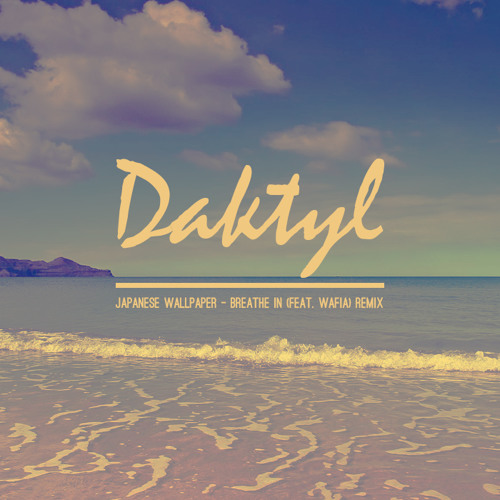 Daktyl and DJ21azy are two of my favorite producers of contemporary remixes. These two tracks give you a good sense of what they're putting out these days.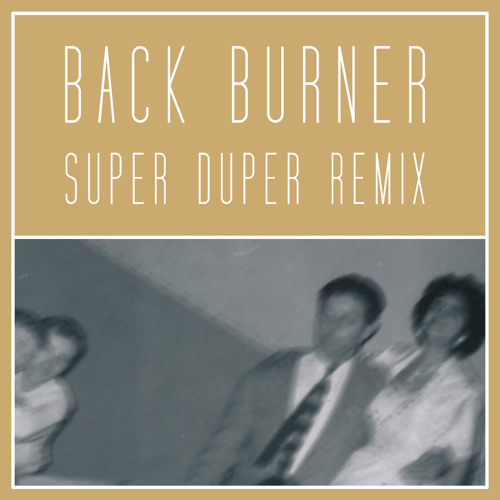 Super Duper lends a laid-back trap feel to Amy Stroup's electropop release "Back Burner" on this one. Stroup, who has a hint of Ellie Goulding in her style of vocal presentation and songwriting, fits in well with what Super Duper lends her. Perhaps we'll see more collaborations in the future?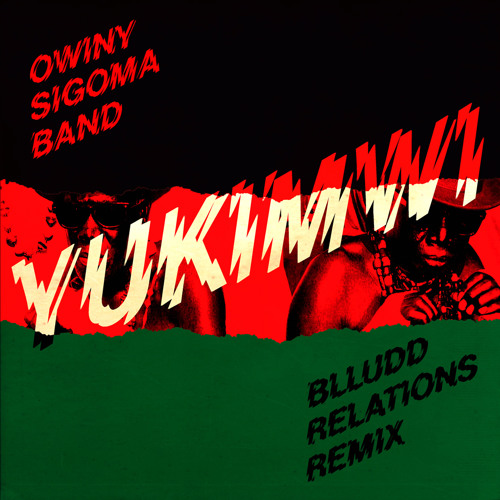 I've already listened to Blludd Relations's shoegaze / electropop remix of Owiny Sigoma Band's great track "Yukimwi" a few times today already. It's bringing me to a place free of polar vortexes – where the temperature gets above freezing and one has the energy to go out dancing. On a day like today, that's a blessing.
When it comes to music, you might listen to only one genre, or you might have several different types of music you listen to on a regular basis. Music often soothes the soul, and there are many ways you can use music in your life. From having something to listen to in the car to using songs in a class that you might teach, you can find new music at a variety of places.

The Internet is, of course, one of the best places to get new music. There are usually variations of the same song that you can download to a computer or even transfer to a disc. Search retail stores for discounts on discs so that you can build your music library.
If you exercise, then you can use music to give you more energy. You can utilize songs that teach a subject in a classroom, especially with younger children. Music can be added to presentations to give background sounds so that people are not simply listening to someone talk or watching a presentation with words. The song choice is important as it is a reflection of you, and it is also a reflection of the information that you want to portray with the song.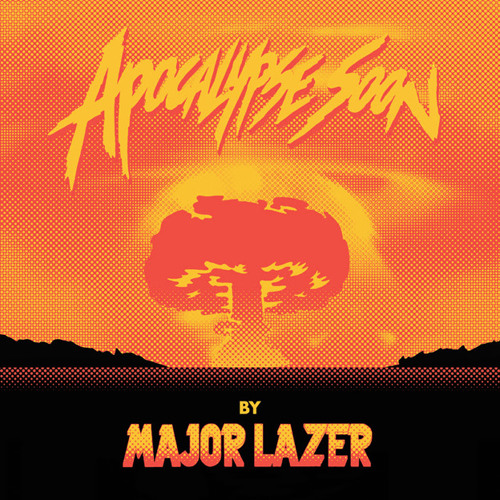 Diplo and Switch's dancehall project, Major Lazer, delighted me with Guns Don't Kill People, Lazers Do, and they've continued to surprise me ever since. Their latest EP, Apocalypse Soon, features some serious cleanup hitters in the realm of modern hip-hop and dancehall – Pharell Williams, Sean Paul, RDX, and Moska. It's great, but it makes me wonder: can they bring back Miss Thing for their next release?
The music scene is forever changing, and in recent years, technology and social trends have played a significant part in what's hot and what's not. For example, Justin Timberlake invested in – and became the face of – the new and improved Myspace, and Lady Gaga essentially dominated the Twittersphere and social media in general.
2013 was the year of Twerking, selfies, relieving yourself into mop buckets and all out bad behaviour, but it created a lot of publicity and that is unlikely to change in the next 12 months. But what is expected to change? One prediction is that stars will become more involved in their branding a la Rhianna, Beyoncé and Lady Gaga with perfumes, and Will.i.am, Kanye West and Liam Gallagher (among others) with their clothing ranges.
Now that music can be streamed, musicians have to find new ways to make as much cash as they can whilst they're on top. Hence why so many musicians end up in movies (mostly a bad idea, with a few notable exceptions) and putting their name to various products.
Here are some predictions for what is going to be happening in the music scene in the coming 12 months:
Miley Cyrus and Justin Bieber will Only Get Bigger
It may sound a little cynical, but there is no way on earth that the music industry heads are going to allow for their two biggest cash cows to fall spectacularly from grace, as so many websites and media outlets are predicting. Miley Cyrus and Justin Bieber simply generate too many dollars for them to be slip through the fingers of execs and industry corps.
The two former child stars are more savvy and smart than they are given credit for. Cyrus has given plenty of interviews since her notorious VMA Twerking exhibition, where she highlights that if Breaking Bad can be championed – despite giving an almost step-by-step guide on how to make crystal meth – then people are overreacting to her behaviour.
Whether you agree with Cyrus and Bieber, or like them, you are going to be seeing a lot more of them. After all, nothing sells better than sex and controversy, and they bring huge amounts to both to the table.
Social Media will Replace Publicists
Kay Perry – 50m Followers
Lady Gaga – 41m Followers
Justin Bieber – 49m Followers
Miley Cyrus – 16m Followers
Will.i.am – 11m Followers
And that's just Twitter…
When you have that many people connecting to your social media account, why would an artist need a publicist? Their job is to promote you as a brand, but when you can do that yourself on Facebook, Twitter, Instagram, etc. and all from your smartphone, why bother paying a publicist to do the job for you?
Having said that, bands and artists that are just starting out are using music marketing agencies to get their names out there, and that is likely to continue as the web continues to play such a huge part in all our lives. Social media is going to continue to play a huge part in the music industry, and is likely to focus more on the visual side of things, i.e. YouTube, Vimeo, Snapchat, Instagram and Vine.
Natasha Bennett currently works for Quite Great a Music PR Company specialising In Music promotion, band promotion and Entertainment in the UK. Natasha uses her vast industry knowledge to contribute as a writer to a variety of publications across music, business, magazines and blogs.